The Next Level in Christian Entertainment
With
Randy Myers HotLine
(336) 896-1340 Saturdays
10am to 11am
• Hilarious game show trivia!
• What Would 'Church folks' Do?!?
• Easy to play and win!
• Celebrity Contestants!
• Comedy break!
• Gospel Music
• A refreshing break from the norm!
& more!

---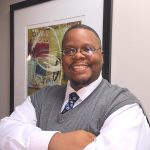 Let's Have Church
Saturday / 10:00am – 11:00am
Randy Myers is the weekend host of "LET'S HAVE CHURCH!!!"® the Triads own Live Radio Game Show, featuring Hilarious Bible & 'Church Folks' Trivia, special celebrity guest, grand prizes, gospel music, and a myriad of comedic sound effects.  A thirty year personal relationship with Jesus Christ has taught Randy to live by the reality that a cheerful heart does good like medicine (Proverbs 17:22 NIV).  Originally from Detroit, MI Randy is a radio personality, church leader, entrepreneur, and professional voiceover talent.  He has a gift for inspiring audiences of all ages in a way that they see can with their eyes, and feel with their hearts.  He and his wife of 16 years co-created the "LET'S HAVE CHURCH!!!"® Party Game (Home Edition) which is sold in 100's of stores and been enjoyed in 1000's of homes and churches across America.