Weekday Programs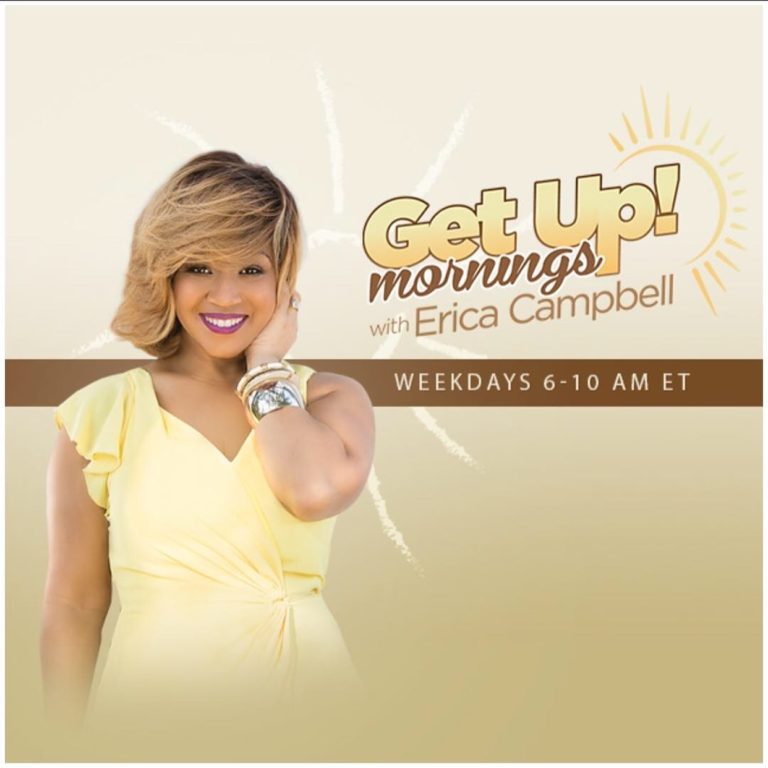 Get Up! With Erica Campbell
Weekdays 6:00am – 10:00am
Erica Campbell is the host of the new nationally syndicated inspirational morning drive radio show, Get Up! Mornings with Erica Campbell.
Campbell has also released 2 solo albums as well as 7 albums with her sister as part of the dynamic duo "Mary Mary". Campbell has received numerous awards and accolades. Her album "Help" won a Grammy Award for Best Gospel Album as well as 8 Stellar Awards.
Learn More Here
---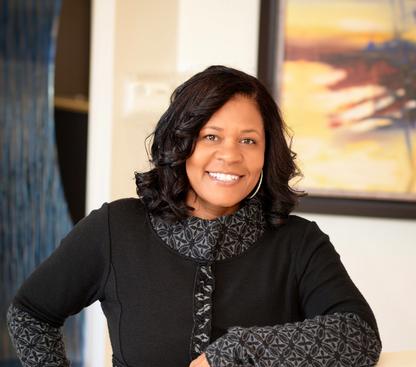 Tracy Morgan Show
Weekdays 10:00am – 11:30am
Tracy is a STELLAR Award winning broadcaster known for her programming and on air excellence. Tracy is one of the most respected personalities in the Gospel music arena. Her midday digital fan-base is massive. Tracy delivers a smooth large market persona while maintaining an especially intimate connection with her listeners. Tracy shares inspirational thoughts intertwined with the latest gospel music and industry news.
Learn More Here
---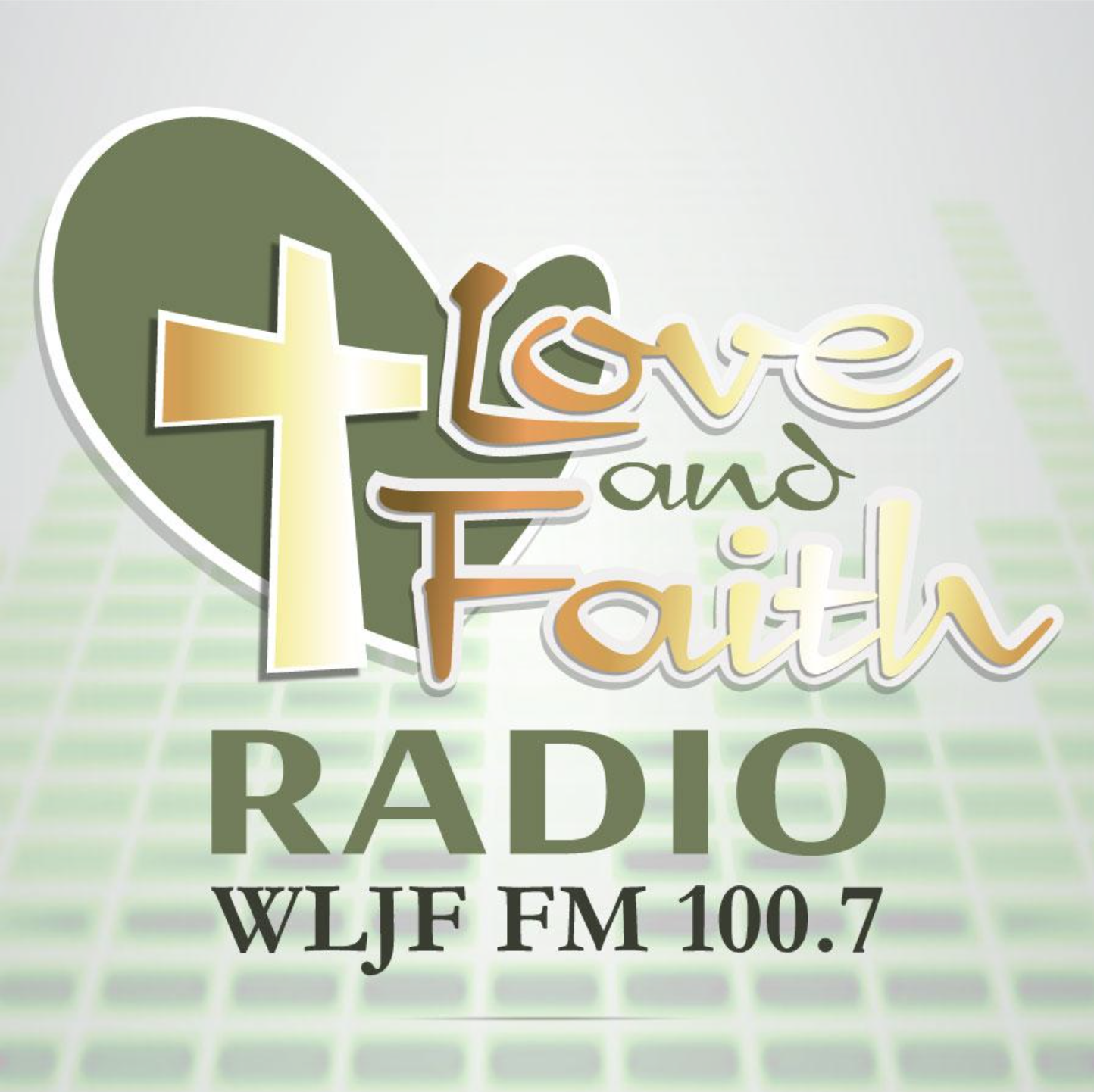 Love and Faith
Weekdays 11:30am – 12n
On Sunday, January, 6 1991, Pastor Michael Thomas answered the call to begin Love and Faith Christian Fellowship, Inc. The first service, held in his home, was attended by three participating members. Soon after, others desiring to share a  deeper spiritual teaching joined Pastor Thomas in the vision to begin Love and Faith; a place where believers could receive Bible teaching regardless of race, creed or national origin, and a place that would equip them to adequately fulfill the commission of Jesus to go forth as "witnesses" for Christ.
Beginning with three participating members, and now in our present location, our church family has continued to grow. Presently, the church has over 3000 members, with many more attending on weekends.
Love and Faith Christian Fellowship is comprised of a group of people who support fellowship and missionary work through the giving of tithes and offerings. We are committed to each other and are bound together with the determination to spread the Gospel throughout the world.
Learn More Here
---

Anita "Boss Lady" Dean Arnette
Weekdays 12n – 3:00pm
Anita Dean-Arnette, born in Wadesboro, North Carolina, started her radio career at a small Top 40 station in Winston-Salem (WPEG),and was the first female announcer in the market. Around that time, she was given the name "Boss Lady" by local DJ Prince Ike. Within a few years, Anita worked at WMDE in Greensboro, and was heard as far north as Washington, DC. Later Greensboro/Winston-Salem stations included WEAL, WAIR and WAAA. In 2000, Anita was employed by Truth Broadcasting for Sales/Promotions on AM1340/1400 'The Light' but her life soon changed, and was back behind the microphone for 'Sunday Morning Praise,' which became one of the station's most popular shows. Anita's weekly words of praise and encouragement, blesses her listeners, and she has received countless awards throughout the Triad and North Carolina. Midday Gospel Praise debuted in 2013, and now Monday through Friday from noon to 3pm, loyal fans tune in faithfully to hear "Boss Lady." Anita is married to Rev. Jerry Arnette, and is a proud mother and grandmother.
---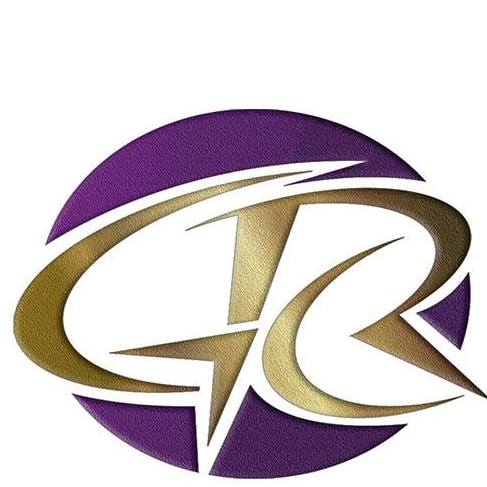 Global Restoration Center
Tuesdays 3:00pm – 3:30pm
Global Restoration Center  is an Evangelical Christian church in lovely Winston Salem, NC. Our church extends a friendly welcome to all people seeking Christ. We offer Bible-based teaching  and other services an programs that crosses color and cultural lines and brings people into a closer relationship with Jesus.
Our main efforts are teaching to develop Biblically literate, mature believers through the consistent and balanced exposition of God's word. We preach faithfully to exalt the Lord, explain the text, and extend the Gospel
Learn More Here
---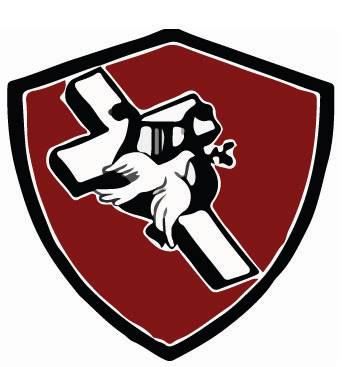 Praise Assembly
Wednesdays 3:00pm – 3:30pm
Praise Assembly Christian Center, Inc.
was founded November 5, 1991. From 
the beginning, God has proven to be faithful in providing every need of the ministry. In 2001, Pastor York was ordained into the Macedonian Ministries, under the authority of Dr. John A Cherry, pastor of From the Heart Church Ministries in Temple Hills, MD. Pastor York is a member of the Beta Gamma Optometric Honor Society and honors graduate of the Southern College of Optometry in Memphis, Tennessee. There he received the Doctor of Optometry degree in 1982 and is currently licensed to practice in North Carolina.
The mission of Praise Assembly Church Ministries is to save the lost; become a church for those without a church home; and present the Gospel in a practical way so that all will come to know Jesus.
---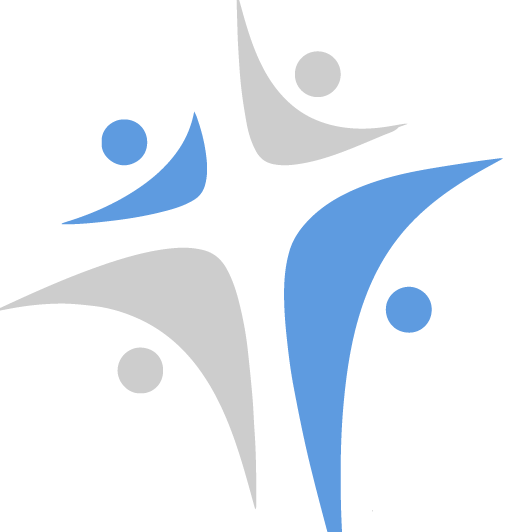 Carver Road Church of Christ
Thursdays 3:00pm – 3:30pm
Jefferson R. Caruthers, Jr. has been preaching for over 30 years. He has ministered to the Central Avenue Church of Christ in Coldwater, Mississippi (1983-1993), and to the Adams Avenue Church of Christ in Cleveland, Ohio (1994-2005). Brother Caruthers began his work as a preacher for the Carver Road Church of Christ in July of 2005. He has spoken on college lectureships on subjects including the history of the restoration leaders. He has also spoken on numerous state and regional lectureships, the national lectureship, youth meetings and gospel meetings. He is the author of several tracts as well as workbooks on both Old and New Testament writings. He has also written Bible School material for the 21st Century Christian series, "Blueprints." He also publishes study materials through proclamation epress.
Learn More Here
---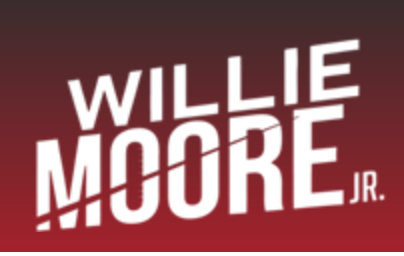 Willie Morre Jr.
Weekdays 3:30pm – 7:00pm
Radio host, comedian, producer, speaker, and minister Willie Moore, Jr. is a visionary who is determined to make a positive mark through music, media, and family entertainment. Willie Moore Jr. is a devoted husband and father of three boys. He has impacted many through his media channels and opportunities to partner with great ministries across the country including Joyce Meyer Ministries, Bishop Gary Macintosh of Greenwood Christian Center, Bishop Dale C. Bronner's Word of Faith Ministries and more.
As a recording artist, Moore consistently bridges the gap between the "street and the church." Moore has graced stages around the world with music icons. Willie's latest album "Best Of Both Worlds" debuted independently on 3 Billboard Charts and landed him on the Stellar Award Ballot.
Learn More Here
---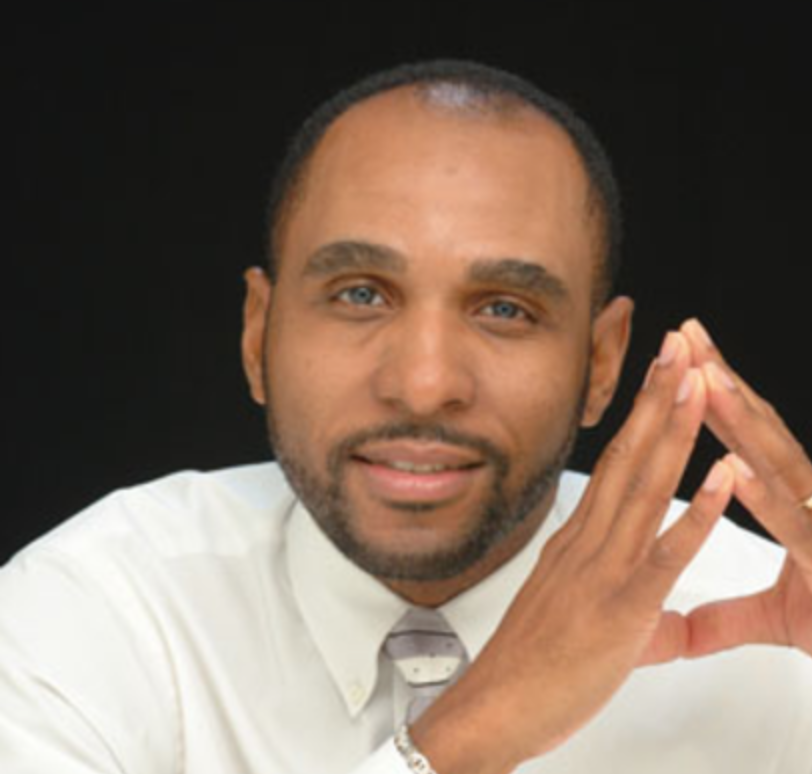 Ace Alexander
Weekdays 7:00pm – 12m
Ace Alexander is a multi-award winning broadcaster, radio hall of famer, speaker and voice-over announcer. He has also served as the national music director and radio host for Sheridan Gospel Network from 2004-2014.
As a professional broadcaster and industry consultant he is a go-to-guy for many national recording labels, studios and artists considering songs for new releases.
Learn More Here
---
Weekend Programs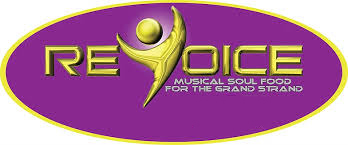 Rejoice
Weekends 12:00am – 8:00am
Rejoice! Musical Soul Food is America's Premier nationally syndicated entertainment network that primarily targets African American and multi-cultural consumers with family friendly content. Our business model includes providing inspirational content to radio broadcasters. We also create and deliver digital content across websites, mobile, digital and social platforms.
Rejoice! MSF offers the best in gospel music and entertainment featuring the following personalities: Hezekiah Walker, Dottie Peoples, Dorinda Clark Cole, Melvin Williams, Mike Chandler, Tracy Morgan, Cedric Bailey, Ace Alexander, Earl Bynum & Brotha Ray, Cory Taylor, Juan & Kala Baxter, Sam Collier and others.
Learn More Here
---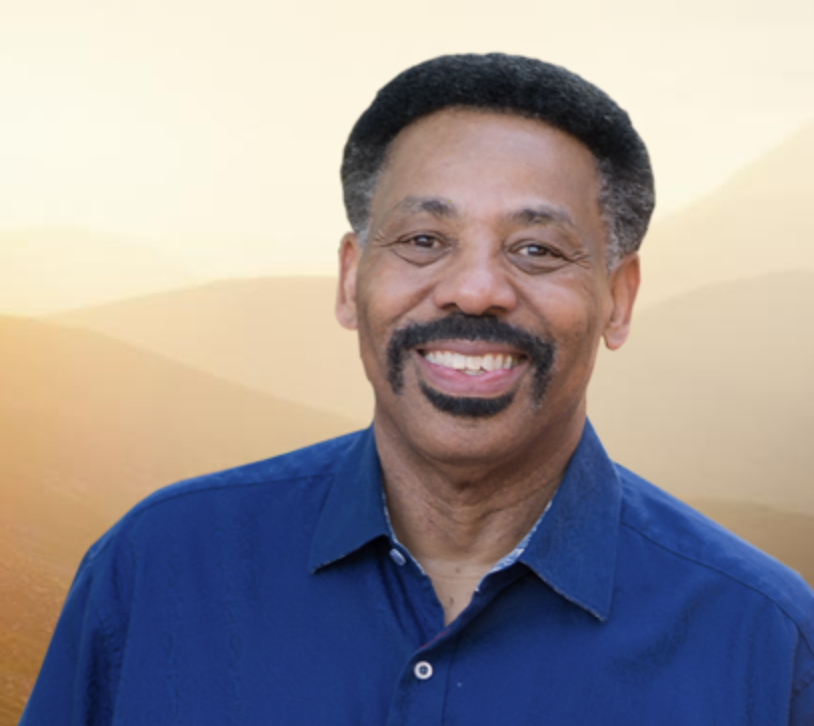 The Urban Alternative
Saturdays 8:00am – 8:30am
The Urban Alternative is a Christian Bible teaching and resource ministry founded over 30 years ago by Dr. Tony Evans. We aim to spread the teaching of God's Word through Christian media with the goal of transforming lives.We offer sermons, sermon outlines, books, prayers, Bible studies and more on topics such as Christian living, marriage, discipleship, and spiritual growth, as taught by Tony Evans.
Learn More Here
---

Maximized Living
Saturdays 9:00am – 9:30am
A show for your wellness! At Twin City Health, we exist so that people experience hope, health, and wholeness. Every story of life-change is what inspires us to continue helping as many people as possible. Our goal is to find the underlying cause of health issues to help the body heal itself naturally instead of simply covering up symptoms. Our hope is to empower, encourage, and educate each person to take steps toward a healthier and more fulfilled life.
Learn More Here
---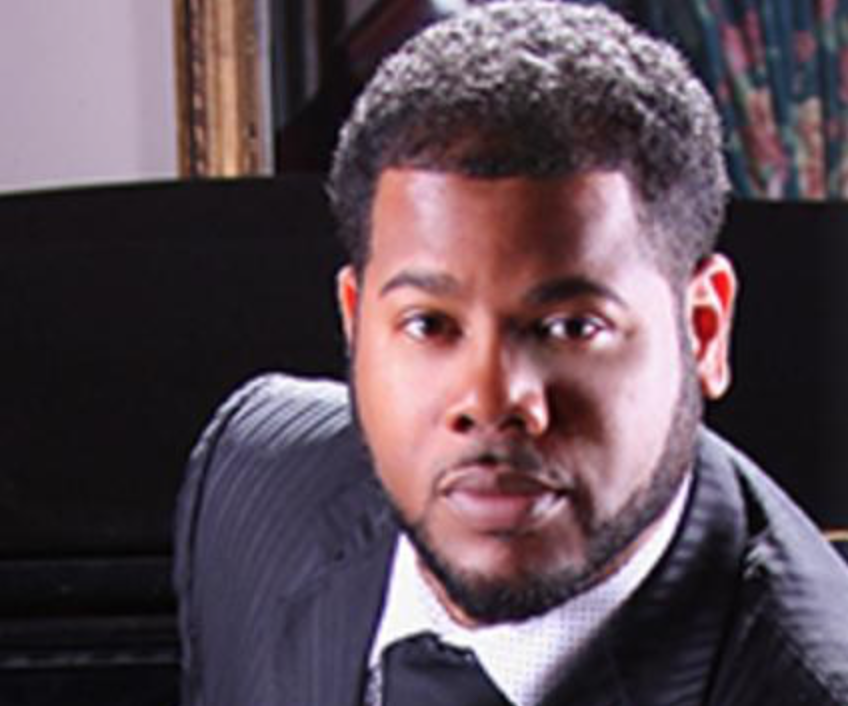 "On Stage" with Earl Bynum
Saturdays 10:00am – 12n
A show for your wellness! At Twin City Health, we exist so that people experience hope, health, and wholeness. Every story of life-change is what inspires us to continue helping as many people as possible. Our goal is to find the underlying cause of health issues to help the body heal itself naturally instead of simply covering up symptoms. Our hope is to empower, encourage, and educate each person to take steps toward a healthier and more fulfilled life.
Learn More Here
---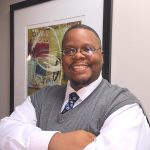 Let's Have Church
Saturdays 10:00am – 11:00am 
Randy Myers is the weekend host of "LET'S HAVE CHURCH!!!"® the Triads own Live Radio Game Show, featuring Hilarious Bible & 'Church Folks' Trivia, special celebrity guest, grand prizes, gospel music, and a myriad of comedic sound effects.  A thirty year personal relationship with Jesus Christ has taught Randy to live by the reality that a cheerful heart does good like medicine (Proverbs 17:22 NIV).  Originally from Detroit, MI Randy is a radio personality, church leader, entrepreneur, and professional voiceover talent.  He has a gift for inspiring audiences of all ages in a way that they see can with their eyes, and feel with their hearts.  He and his wife of 16 years co-created the "LET'S HAVE CHURCH!!!"® Party Game (Home Edition) which is sold in 100's of stores and been enjoyed in 1000's of homes and churches across America.
---

Spirit Top 15
Saturdays 2:00pm – 4:00pm
James Fortune hosts The Spirit Top 15 Inspirational Countdown every weekend. The shows features gospel and inspirational music along with Fortune's special style of interviews and insights that are meant to motivate and engage. About being on air Fortune exclaims, "I look forward to sharing an uplifting journey of music, spiritual encouragement and more with listeners on the evening drive, and feel blessed to join you for many lively evenings in store!" James Fortune is a two-time Grammy Award-nominated record setting Gospel artist, songwriter and producer. James' song I Trust You became the longest running #1 hit single of any genre at 29 weeks. His accolades in include being a three-time Stellar Award winner, six-time ASCAP award winning songwriter, and President and CEO of FIYAWORLD Music.
Learn More Here
---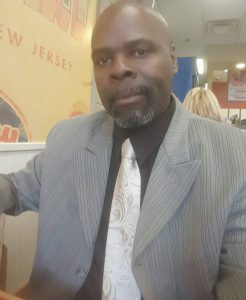 Bridging the Gap
Saturdays 4:00pm – 7:00pm
Dwayne Cannady was an assistant Pastor and he has been involved in ministry for over 20years. He was a Gospel Rap Artist and  He believes that we are responsible for our input into the community, and God does the rest.
---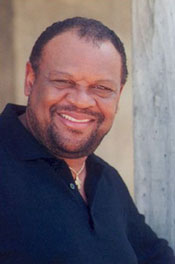 Walt "Baby" Love
Sundays 11:00am – 2:00pm
Reverend Walter L. Shaw Jr., better known as Walt "Baby" Love, has been consistent in lending his unique blend of Christian faith, motivational and inspirational personal experiences to millions of listeners each week for over forty nine years.
Having been the host of four uplifting radio programs; The Countdown With Walt "Baby" Love aired for an unprecedented twenty nine years from August 1982 thru August 2011; Gospel Traxx With Walt "Baby" Love for twenty two years (and still going strong); The Urban AC Countdown for fifteen years and the short form vignette program African American Making It Happen for seven years. Walt has been heard on hundreds of radio stations around the world throughout his career and his "Brand" is associated with excellence.
Learn More Here
---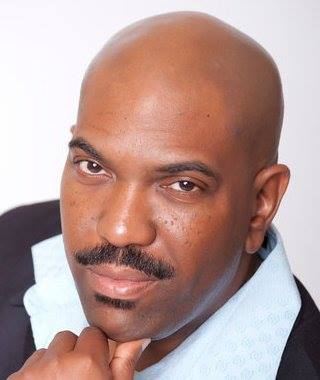 Bobby Parker Show
Sundays 2:00pm – 4:00pm
Media Talent & Host of The Bobby Parker Radio Show. CEO of BEP Promotions. Father and Believer. Motto: "Put Yourself In The Way!"
---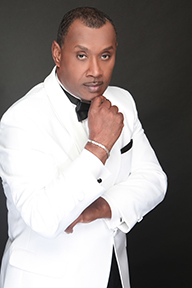 Melvin Williams
Sundays 4:00pm – 7:00pm
Melvin Williams is a world-renowned gospel producer, singer, songwriter and lead vocalist for the legendary Williams Brothers. Melvin's music legacy includes five solo albums, a massive collection of Williams Brothers albums, 7-Grammy Award nominations, 17-STELLAR Awards, Dove Awards and international recognition from Russia, Turkmenistan, Azerbaijan and Georgia. Most recently, Melvin performed along with Aretha Franklin and his brother at the White House's annual "In Performance" series.
Melvin hosts a "Traditional" music driven radio show. Melvin offers personal insights about the music industry and shares invaluable tips and lessons he and the Williams Brothers learned along the way.
Learn More Here