Anita "Boss Lady" Dean Arnette
Weekdays 12n – 3pm
Anita Dean-Arnette, born in Wadesboro, North Carolina, started her radio career at a small Top 40 station in Winston-Salem (WTPE),and was the first female announcer in the market. Around that time, she was given the name "Boss Lady" by local DJ Prince Ike. Within a few years, Anita worked at WMDE in Greensboro, and was heard as far north as Washington, DC. Later Greensboro/Winston-Salem stations included WEAL, WAIR and WAAA. In 2000, Anita was employed by Truth Broadcasting for Sales/Promotions on AM1340/1400 'The Light' but her life soon changed, and was back behind the microphone for 'Sunday Morning Praise,' which became one of the station's most popular shows. Anita's weekly words of praise and encouragement, blesses her listeners, and she has received countless awards throughout the Triad and North Carolina. Midday Gospel Praise debuted in 2013, and now Monday through Friday from noon to 3pm, loyal fans tune in faithfully to hear "Boss Lady." Anita is married to Minister Jerry Arnette, and is a proud mother and grandmother.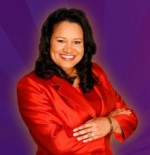 The Gospel Express With Morgan Dukes
Monday – Friday / 10:15am – 11:30am & 2:30pm – 3:00pm
When she walks into a room or opens the microphones, The First Lady of Gospel Radio Morgan Dukes, welcomes the Holy Spirit to fill the place. Then, her magnetic personality takes over. Full of warmth and charisma, Morgan is an established professional in her craft and has delighted listeners for years over the airwaves. It may seem a bit like a cliché, but Morgan is what you would call "a natural" Broadcaster. Morgan's broadcasting career began while she was yet a youngster. She was very intrigued with the local television and radio broadcasters in her hometown. In fact, so intrigued that she knew that she would one day join the ranks of them. Even as early as high school, she was featured on local television commercials and showed promise as a Student Representative for various speaking engagements on behalf of the school. During the years of 1983-86, Morgan obtained a B. A. degree in Radio-TV-Film from the University of Southern Mississippi. When asked, "How she did it so quickly?" Morgan's answer is always the same, "Perseverance!" Knowing she was destined for a career in broadcasting, she didn't want to waste any time. "I was on a mission to reach my goals…no matter what". Morgan began her career in Hattiesburg, Mississippi at radio station WMSU and later joined the staff of WHSY-FM. She decided to jump "in the box" of television by joining the team of WDAM-TV. She later returned to radio at places such as WNSL-FM (Laurel, MS), WBLX AM/FM (Mobile, AL), and WALR-FM (Atlanta, GA). Morgan's broadcasting career has kept her quite busy over the years performing duties from Television Reporter to Program Director. Her career has featured music from genres such as County, Top 40, R&B, and Gospel for a variety of stations…including Atlanta's GLORY 1340 and Sheridan Gospel Network's "THE LIGHT". Morgan's broadcasting career also includes motion pictures, national commercials, and television shows which have aired on Daystar and TBN. Currently, she hosts "The Gospel Express" which is broadcasted nationwide weekdays (10A-3P est) on "THE LIGHT" so check your local listings or join her at www.sgnthelight.com.
Brother Marlon
Monday – Friday / 3pm – 7pm
Brother Marlon is the host of "The Brother Marlon Show"a Nationally Syndicated radio show heard on the Sheridan Gospel Network.
He is a husband, father, and ordained Minister. He has been in radio for over 20 years in radio beginning back in 1992 on WXJX, the college radio station for Washington & Jefferson College. He interned at WAMO in 1994, and his career launched from there.
Known back then as Sean Richards he hosted a variety of shows including: The Breakfast Jam, The Quiet Storm, and Club 106. During his 20+ years the voice has been the same but the mission has changed as the Lord got a hold of Brother Marlon's life in 1997; thus beginning his radio ministry.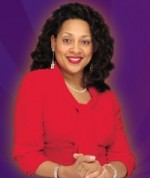 Evening Inspirations With Jackie Campbell
Monday – Friday / 7pm – 10pm
Jackie Campbell brings a fresh voice to weekends and is the signature voice on The Light. Originally from Detroit, Jackie graduated from Wayne State University with a degree specializing in Radio and Television. She has worked for WTVS-TV 56 and WDIV-TV 4 in Detroit, and WDTN-TV 2 in Dayton, Ohio, as well as other communication entities.
Before coming to the Sheridan Gospel Network, she worked as an Assistant to the President at WPBA-TV 30, Public Television in Atlanta. Jackie also does voice-overs, and can be heard on several public TV affiliates and various radio stations across the United States.