Anita "Boss Lady" Dean Arnette
Weekdays 12n – 3pm
Anita Dean-Arnette, born in Wadesboro, North Carolina, started her radio career at a small Top 40 station in Winston-Salem (WPEG),and was the first female announcer in the market. Around that time, she was given the name "Boss Lady" by local DJ Prince Ike. Within a few years, Anita worked at WMDE in Greensboro, and was heard as far north as Washington, DC. Later Greensboro/Winston-Salem stations included WEAL, WAIR and WAAA. In 2000, Anita was employed by Truth Broadcasting for Sales/Promotions on AM1340/1400 'The Light' but her life soon changed, and was back behind the microphone for 'Sunday Morning Praise,' which became one of the station's most popular shows. Anita's weekly words of praise and encouragement, blesses her listeners, and she has received countless awards throughout the Triad and North Carolina. Midday Gospel Praise debuted in 2013, and now Monday through Friday from noon to 3pm, loyal fans tune in faithfully to hear "Boss Lady." Anita is married to Rev. Jerry Arnette, and is a proud mother and grandmother.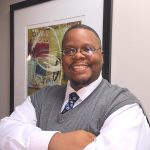 Let's Have Church
Saturday / 12:00pm – 2:00pm
Randy Myers is the weekend host of "LET'S HAVE CHURCH!!!"® the Triads own Live Radio Game Show, featuring Hilarious Bible & 'Church Folks' Trivia, special celebrity guest, grand prizes, gospel music, and a myriad of comedic sound effects.  A thirty year personal relationship with Jesus Christ has taught Randy to live by the reality that a cheerful heart does good like medicine (Proverbs 17:22 NIV).  Originally from Detroit, MI Randy is a radio personality, church leader, entrepreneur, and professional voiceover talent.  He has a gift for inspiring audiences of all ages in a way that they see can with their eyes, and feel with their hearts.  He and his wife of 16 years co-created the "LET'S HAVE CHURCH!!!"® Party Game (Home Edition) which is sold in 100's of stores and been enjoyed in 1000's of homes and churches across America.
Click Here for details on the show.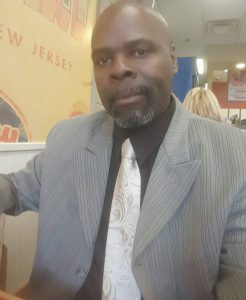 Bridging the Gap
Saturday / 4:00pm – 7:00pm
Dwayne Cannady was an assistant Pastor and he has been involved in ministry for over 20years. He was a Gospel Rap Artist and  He believes that we are responsible for our input into the community, and God does the rest.
Click Here for details on the show.