From its humble begins in a small conference room, our annual Mother's Day event celebrated its 19th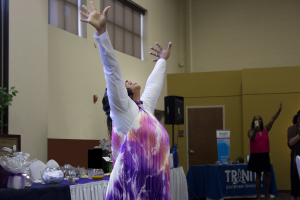 year in style. Over 200 mothers, daughters, grandmothers, aunties, and mentors gathered to celebrate each other at the Enterprise Conference and Banquet Center. Our purpose and occasion of meeting was under the theme of You Win.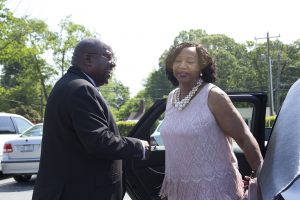 The day started off with a few of the winning contestants being escorted in a limo by Hooper Funeral Home. Though these women were slightly caught off guard as to why they were getting such luxurious treatment, excitement filled the air.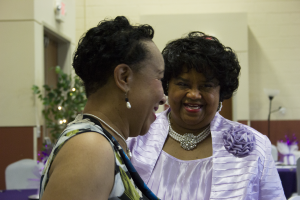 All day we heard from amazing women through dance, prayer and song. One of the Lights former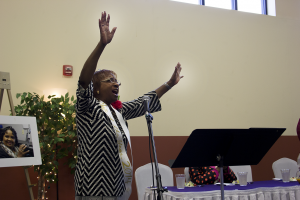 queens, Sister Maxine Gwyn performed a moving version of the song Alabaster Box. The Truth Network and The Light's COO, Mike Carbone, gave a beautiful message on mothers. Using the example of Deborah in the bible, each lady was reminded that biblical mothers are both strong warriors in the Lord and we all stand to benefit from them in our lives.
All day we were blessed by Boss Lady, Anita Dean Arnette. Her love for not only this station, but  specifically these women, the day was filled with honor and gratitude. She spoke of a time long ago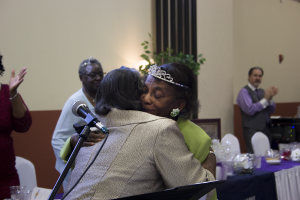 when there were only a few women gathered in a small conference room at our station lifting one another up. With tears in her eyes, she praised God for growing this amazing ministry.
When it came time for the crowning of this years new queen, each lady there listened and cheered for the stories that were read aloud. Each story had a common theme of support, selflessness, and life lessons learned by their own caring mother. This statement is true, that we wouldn't be anywhere without our mothers.
Congratulations to our three winners of the event!
In 3rd place, Shirley Gaither

In 2nd Place, Mother Rosetta Harrell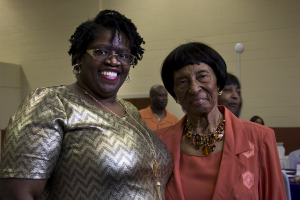 And our 2018 queen Mother Mattie Walker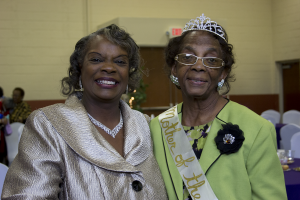 To our 
sponsors, a HUGE thank you!
Our Gold Sponsor
The Law Offices of Timothy Welborn
Sponsors
Dairio's
Trinity Christian Counseling
Zaels Florist
Advertising Promotions
Body and Soul gift shop
Divine Scents
APC – car detailing
Priesthood Enterprise Inc.
Flava Catering – Shirley Hayes George
Remodeled by Reese Hair
Trinity Studios Enterprise, Inc
Winston Salem Chronicle
Winston Salem Tees
Hooper Funeral Home
Jewelry Unique
Taste of the Triad
Destiny Wardrobe
Slash Tag Boutique
Renee Miller
The Enterprise Conference & Banquet Center
Truth Broadcasting
The Light Gospel Radio
Randy Myers – Let's Have Church